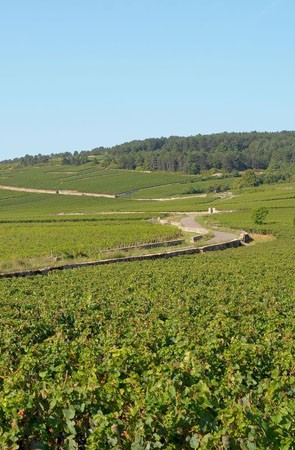 POMMARD AT ITS BEST
Shipping early November 2019
Overview

Following close on the tails of *our latest blog post about Pommard*, here's a way to taste the best of what the appellation has to offer, with wines that are ripe and ready, and one that's a gem to lay down.

It's a mixed 12 bottle case - Ground Shipping Included

Michel Arcelain Pommard 'Clos Beaudier' 2010 (5 Bottles)
The Arcelain Pommard 'Clos Beaudier' is a tiny production, a single-vineyard cuvee that Michel always sets apart from his other Pommards, almost as if it were a premier cru (and I think he sees it that way!). The greatest fault in the 2010s is that they are so charming so early; they risk being drunk up before they really have a chance to show what all the fuss is about. Translucent ruby, earthy bright, pure and powerful, with elegant notes of orange and spice, and complex length. This is a wine to buy by the case: drink a bottle a year over the next 12 years and watch a real Burgundy unfold.

Domaine Albert Boillot Pommard 1er Cru 'En Largilliere' 2016 (5 Bottles)
Situated above the 'Grands Epenots', 'En Largilliers' is a relatively unknown premier cru. It sits between 'Charmots' and Pezerolles', and just below 'Noizons', so it has pedigree! As its name implies, it has a high content of clay, meaning that produces deep, tight, earthy wines. Here it is showing juicy, dense blackcurrant fruit, good solid acidity and the linear tightness you would expect in its youth. Rose petals and violets, black pepper and spice. This one is worth your cellar space.

Potinet-Ampeau Pommard 1er Cru 'Les Pezerolles' 2010 (2 Bottles)
The Pommard 1er Cru 'Les Pezerolles' vineyard sits on the Beaune side of Pommard facing east, just above the walled in vineyards of 'Les Epenots'. The soil make up has enough clay in it to give a consistently powerful wine, year in, year out. 'Pezerolles' is considered one of the great Pommards; rich, round, gutsy, with deep color, intense fruit and good tannis. It is particularly apt for aging in the Potinet-Ampeau style.
Continue Shopping