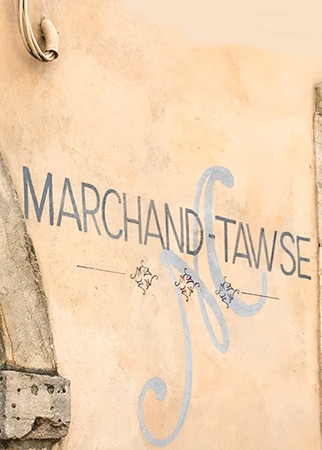 MARCHAND-TAWSE BOURGOGNE MIXED CASE
Overview
Generally considered the generic Burgundy wine, appellation Bourgogne, both red and white, can also be thought of as the model of what Burgundy wine should be. It is produced in almost all of the winemaking communes throughout Burgundy, and from the same grape varieties as the more specific appellations. This means that simple Bourgogne has the potential to express terroir and vintage. But because it can be produced by blending wines sourced from across the region, the quality and specificity of this appellation can be questionable. On the other hand, many Bourgogne are produced within a single commune and some even from a single vineyard. So as with all Burgundy wine, you need to know its pedigree and who made it.
Includes 6 bottles of White and 6 bottles of Red - exceptional value from Marchard-Tawse. GROUND SHIPPING INCLUDED:

Marchand-Tawse Bourgogne Blanc 2017
From parcels around Savigny-les Beaune, Pernand-Vergelesses and the Hautes Cotes de Nuits, this is a cuvee designed to show Pascal Marchand's vision of Chardonnay. Floral, with that Corton Mountain minerality, great acidity that makes it mouth-wateringly juicy and open. It's ready. A lovely image of white from the middle reaches of the Cote d'Or.

Marchand-Tawse Bourgogne Pinot Noir 2017
From the first whiff you know there is substance here. The nose is so expressive and full of black fruit. There's great tannic structure, but well integrated. There's charm. fresh, soft and spicy. And what you find in the nose lingers to a long delicate finish.
Continue Shopping