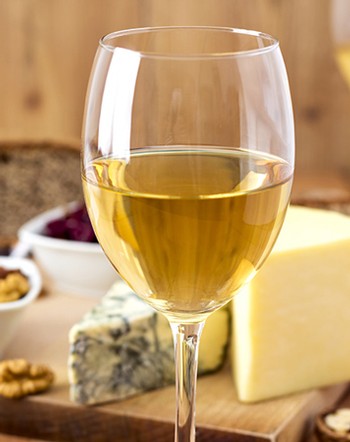 $275 INTRODUCTION TO BURGUNDY WHITE CASE
Overview
Here are some of the White Burgundies that we think best introduce the Elden Selections palate. We're not into oaky Chardonnay. We like our whites to be fresh, lively and complex, showing off the diversity of Burgundian minerality
You can taste the 'terroir' in Elden Selections White Burgundy, from Chablis, through the Cote de Beaune and onward to the south.
Pure Chardonnay!
INCLUDES 2 BOTTLES OF EACH

Chateau de Chamilly Montagny 1er Cru 'Les Burnins' 2016
From the southern reaches of the Cote Chalonnaise, the wines of Montagny are among the best value in White Burgundy. With a unique and dusty minerality that many compare to a suave left-bank Chablis, the wines also profit from their southern position, so ripeness and maturity yield seductive and charming Chardonnay. This premier cru 'Les Burnins' has a mineral attack with orange blosson floral notes and spicy round fruit. Rich and smoky, with green apple acidity and a touch of butter. Good long finish carried by the minerality
Château de Vergisson Saint Veran 2017
Bottled in March 2018, this wine is pure pleasure. Raised in stainless steel tanks, it's pure, open, fresh, with a noseful of rich, ripe fruit that snaps with mineralty, and a mouthful of freshness that's like biting into the grape bunch. Charming every-day drinking Burgundy!
Domaine Borgeot Bourgogne 'Clos de la Carbonade' 2017
This single-vineyard Bourgogne 'Clos de la Carbonade' is wholly owned by the Borgeots. And the wine they make there is the greatest surprise on our list. It's a small parcel, located in the village of Bouzeron, the northernmost village of the Cote Chalonnaise. But don't be fooled by its modest pedigree: the 'Clos de la Carbonade' has something special about it. And year after year we see remarkable wines that far outshine appellations much grander than Bourgogne. The Borgeot's can't explain it…yet. But there is a geological study underway to see what makes this parcel tick.
Domaine Oudin Chablis 1er Cru 'Vaucoupins' 2015
The uppermost right bank premier cru, situated between Fley and Chichée, and the next valley over from the premier cru Mont de Milieu, this 2011 Oudin Vaucoupin is ripe and fresh, subtle with a touch of salt. Lively and powerful, yet controlled enough to allow the minerality and purity to sing.
Domaine Borgeot Santenay 1er Cru 'Gravieres' 2016
Santenay 1er Cru 'Les Gravieres' can be either red or white. 'Gravieres' implies gravel, loose stony soil. And the upper part of the vineyard is such. This is excellent soil for Chardonnay, with one of the best expositions in the southern Cote d'Or. Mineral and smoky, lemongrass acidity, dead-center structure, this is a Borgeot white par excellence.
Chateau de Vergisson Pouilly-Fuisse
These are vines from Stephanie's part of the valley, assembled from several parcels from the base of the rock at Solutré. This is classic Pouilly-Fuisse. Pure gold, with lemon-drop fruit, a touch of tannin to give it structure, and lovely acidity. So round and balanced, you want to chew it.
Continue Shopping