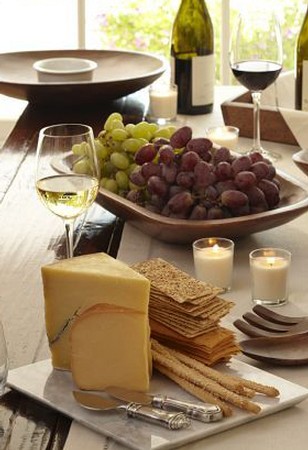 EVERYDAY DRINKING BURGUNDY MIXED CASE
Overview
Reasonably Priced Burgundy? Dedicated to the Proposition That You Can Drink Burgundy Everyday! Here are regional appellation Bourgognes from four of our favorite producers. These wines all drink way above their appellation. You can taste the terroir of the Cote de Nuit and the Cote de Beaune in these crafted Pinot Noirs that rival 'village' wines from most producers. At these prices, you need never again be afraid to open a Burgundy when you feel like it!

Here's what you get:
EVERYDAY DRINKING BURGUNDY 2 BOTTLES OF EACH PLUS GROUND SHIPPING INCLUDED
REDS
Michel Arcelain Bourgogne 2015
This Bourgogne will stop you in your tracks. Like so many regional appellation wines from small, proud-production domains, the grapes for this wine come from a vineyard in the village where Michel Arcelain lives and work. In this case…it's Pommard. This is no big-volume blended Bourgogne like you get from the negociant houses. No, you'll swear that this is a little Pommard. And that's how it should be!
Marchand-Tawse Bourgogne Pinot Noir 2017
From the first whiff you know there is substance here. The nose is so expressive and full of black fruit. There's great tannic structure, but well integrated. There's charm. fresh, soft and spicy. And what you find in the nose lingers to a long delicate finish.
Jean-Jacques Girard Bourgogne Rouge 2017
Jean-Jacques Girard's family has been making wine in the Savigny-les Beaune valley for 500 years, so it's not surprising to find that his regional appellation Bourgogne Rouge drinks like a little Savigny. Blackcurrant freshness, a touch of earth subsoil, a supple, easy structure and bull's-eye line on through the whole from the attack to the finish.
WHITES
Domaine Borgeot Bourgogne Blanc 'Clos de la Carbonade' 2018
This single-vineyard Bourgogne 'Clos de la Carbonade' is wholly owned by the Borgeots. And the wine they make there is the greatest surprise on our list. It's a small parcel, located in the village of Bouzeron, the northernmost village of the Cote Chalonnaise. But don't be fooled by its modest pedigree: the 'Clos de la Carbonade' has something special about it. And year after year we see remarkable wines that far outshine appellations much grander than Bourgogne. The Borgeot's can't explain it...yet. But there is a geological study underway to see what makes this parcel tick.
Domaine Felix Bourgogne Cotes d'Auxerre Blanc 2017
Fresh and fruity on the nose with notes of peach and spice. Just a hint of oak. Lively, balanced with good minerality and length.
Elise Villiers Vezelay 'Le Clos' 2018
Lively and mineral, like a classy Chablis. There's lemon peel and kaffir lime leaf, with chalk underneath and exotic spiciness high on the palate. Rich and tense with a solid core running from attack to a long complex finish.
Continue Shopping