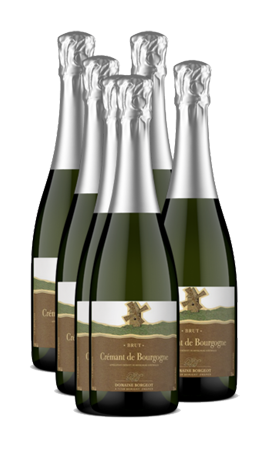 DOMAINE BORGEOT CREMANT DE BOURGOGNE CASE
Overview
Here come the holidays.

Are you ready? You should always have a bottle of bubbly in the fridge for those unexpected moments
Domaine Borgeot's always popular Cremant de Bourgogne is just arriving in our cellars after having been 'sold out' for months.

Includes 12 bottles and ground shipping.

Domaine Borgeot Cremant de Bourgogne
Don't call it Champagne. You'll get us in trouble. But this Borgeot Cremant de Bourgogne is produced in the very same way as those much more expensive wines that we are allowed to call Champagne. A well-made Cremant is a joy. A wine you can pull out for any occasion. And a wine which is made on a more human scale than the millions upon millions of bottles produced by our neighbors to the north. And that's reason enough to celebrate!
Continue Shopping