DOMAINE ALBERT BOILLOT MIXED CASE
Overview
Raymond Boillot of the Domaine Albert Boillot in Volnay is a winemaker of some 40 harvests, and has 'pedigree' as an oenologist, having been the cellar master for the Reine Pedauque for most of his career.
Situated in the communes of Volnay and Pommard, the Domaine Albert Boillot produces appellations Bourgogne white and red, Volnay and a Pommard 1er Cru. These vineyards total just under 10 acres, and produce on average 20,000 bottles a year.

Raymond Boillot makes wine in the traditional manner, but with the benefits of modern oenological work. The wines are raised in French oak, of which 30% are less than 4 years old. The wines are therefore not marked by much new wood.
Mixed case includes 6 RED bottles of each:
Volnay 'Les Petits Poisots' 2017 is delicate Volnay fruit, floral (the typical violet notes of a Volnay), supple but dense, mouth-wateringly bright, with a long, lingering fruit-driven finish.
Pommard 1er Cru 'En Largilliere' 2016 'En Largilliere' is a beautifully situated Pommard premier cru just above Les Epenots. The 2016 is expressive, with superlative round fruit that engulfs the palate, with just a touch of earth and smoke so you know it's a Pommard. Deep, long finish. A wine you can enjoy now, but which will reward any patience you might have.

---
VOLNAY AND POMMARD WINE AND CHEESE TASTING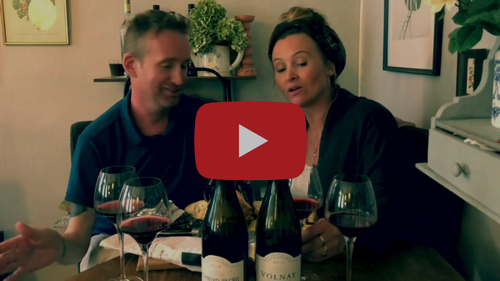 Continue Shopping