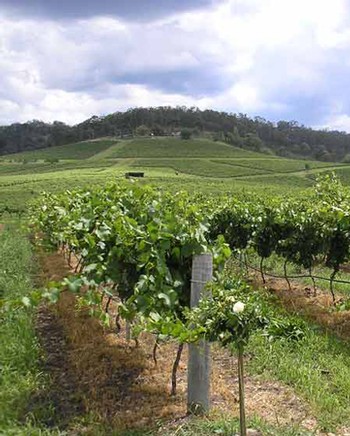 DISCOVER GIVREY-CHAMBERTIN MIXED CASE
Overview
Gevrey-Chambertin, the largest commune in Burgundy's Côte de Nuits region, produces red wines from Pinot Noir in a range of styles: from elegant wines with refined red-fruit flavors, soft tannins and a velvety smooth texture, to highly concentrated and full-bodied wines. Premier and Grand Cru Gevrey-Chambertin wines are more powerful, with dark-fruit flavors and firm tannins. The wines of Gevrey-Chambertin, with their complexities of earthiness, smoke and spice, beautifully reflect the soils and climate where they are grown.
This unique Gevrey-Chambertin mixed case assortment includes 2 bottles of each plus Ground Shipping:
Marchand-Tawse Gevrey Chambertin 'En Champs' 2015
The Gevrey-Chambertin single-vineyard village appellation 'En Champs' sits just to the north of the mouth of the Combe de Lavaux, touching on premier cru 'Champeaux. If you are looking for the expression of Pinot Noir in Gevrey-Chambertin 'terroir', this is where you should be looking. Drinks way above its appellation, with sumptuous depth and bull's-eye balance. Tannins, acidity, fruit all funnel into the mix, and the result is a beautiful glass of Gevrey-Chambertin.
Domaine Marchand Freres Gevrey Chambertin 'Vielles Vignes' 2017
'Vieilles vignes', old vines, have the advantage of keeping crop yields naturally low. And low crop yields mean 'concentration'. Here we get that concentration in a Gevrey-Chambertin 'village' made from two contiguous 'lieux dits' (Pressonniers and Fourneaux) which are situated below the line of the Grand Cru to the west of the Combe Lavaux. We are talking about a classic Gevrey village spot, similar to the vineyard 'Aux Etelois' that is just across the way. This is Gevrey-Chambertin as we like it best.

Domaine Thierry Mortet Gevrey Chambertin 'Vigne Belle' 2012
This single vineyard village Gevrey-Chambertin is not called 'Vigne Belle' (beautiful vine) for nothing. This vineyard produces one of the finest expressions of Gevrey-Chambertin 'terroir' in the AOC zone. The domain produces about 3000 bottles a year of old vine wine that is subtle and complex, suave and voluminous. A gem in Gevrey.
Domaine Marchand Freres Gevrey Chambertin 'En Etelois' 2017
Butting up against Grand Cru Griottes-Chambertin, Charmes Chambertin and Chapelle-Chambertin, this Gevrey-Chambertin 'village' lieu-dit 'Aux Etelois' is justifiably famous and particularly prized here in the region. It's what we call a 'locals' wine. The parcel is often bottled as a single-vineyard 'village' because of its intrinsic elegance. Domaine Maume (among others) also produces an excellent Etelois.
Domaine Pierre Naigeon Gevrey-Chambertin 'Creux Brouillard' 2018
The Gevrey-Chambertin 'Creux Brouillard' (meaning 'foggy hollow') again, a single-vineyard bottling, produced 3500 bottles in 2018. So Gevrey! So pure and floral and fruity, but with lots of stuffing. Great open bouquet, crisp and juicy fruit, great balance and acidity. And a log finish. That got it a two-star rating in my notes. A rare thing.
Domaine Pierre Naigeon Gevrey-Chambertin 'En Sylvie' 2018
The Gevrey-Chambertin 'En Sylvie' (another single vineyard) is flowers and lace. What finesse and elegance. Open, opulent, rich and running on all cylinders. Like all great Gevrey: a fist in a velvet glove.
Continue Shopping