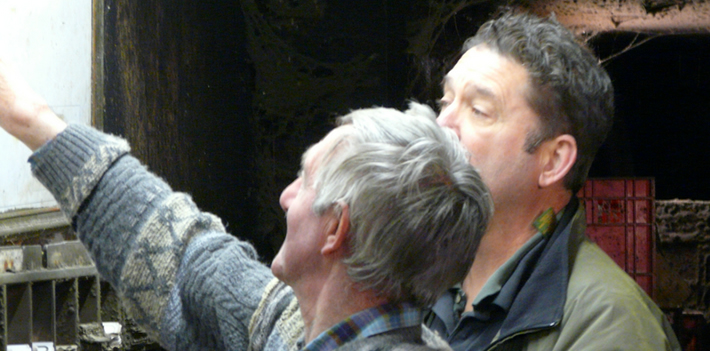 Red
Bourgogne Pinot Noir 'Le Clos Prieur'
Chambolle-Musigny
Chambolle-Musigny 'Clos des Ormes'
Gevrey-Chambertin 'Les Justices'
Principles
The domain limits yield by green harvest, leaving only the best grape bunches to mature, It chooses not to use insecticides in respect of the environment and the cultural traditions of Burgundy. Since 1995, the domain's total production has been bottled. His clientele includes local restaurants, but the vast majority are individuals who come to taste at the domain.
Domaine Bernard Munier
The Domaine Bernard Munier dates back six generations, to 1859, the date as well of the vaulted cellars that are now beneath his cuverie. Today it numbers almost 15 acres of vines in Chambolle-Musigny and Gevrey-Chambertin, as well as Gilly –les-Chateaux and Flagey-Echezeaux.
Bernard was taken to the vines from the age of 3 by his mother who worked the domain at the time. Since 1967 Bernard has been active in the domain production, at first with his father Lucien, and more recently, with his son Benoit, who Bernard hopes will take the reins eventually. This is Burgundian winemaking at its most traditional. These are farmers first and then winemakers by passion.
We first met Bernard Munier a few years back at a tasting that is part of the Trilogie en Cotes de Nuits which takes place every year in Vosne-Romanee, Chambolle-Musigny and Morey-Saint Denis. So it was quite an event. Bernard does not try to play in the same league as some of the world-stage players from these stellar Cotes de Nuits villages. He has never before exported to the United States. He's a small producer with a handful of appellations, and he makes his wine with the help of his son and buddy out in a hangar behind his house that he built over the domain's old cellars.