Snails with a Parsley Puree and Tomato Coulis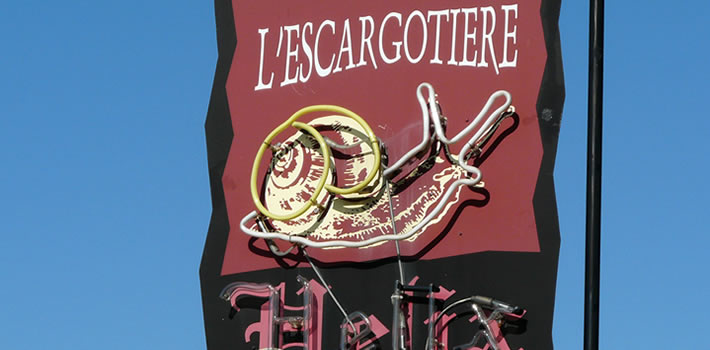 Poelee D'Escargots a la Puree de Persil et au Coulis de Tomate
Place the snails in a sauce pan along with the court bouillon from the tin and add enough water to cover.
---
---
---
---
Poelee D'Escargots a la Puree de Persil et au Coulis de Tomate
Bring just to a simmer, drain immediately and rinse under cold water. Reserve.
Blanch the parsley in a large pot of salted boiling water for 4 minutes. Drain and refresh under cold water. Squeeze out any excess water and puree the parsley in a food processor until smooth. In a small saucepan heat the butter gently. Add the parsley and season to taste.
Saute the garlic and shallots in 2 tablespoons of butter until soft, add the wine, increase the heat and reduce by half. Add the tomatoes and the snails and sauté over a brisk heat for 5-7 minutes, tossing gently. Remove from the heat and swirl in the remaining 2 tablespoons of butter. Season to taste. Have ready six warm shallow bowls. Place a couple of tablespoons of parsley puree on one side and the snails on the other. Serve at once.
Wine
I always say Chablis with snails; and I'm sure it's because the minerality of Chablis is the most marked of all white Burgundies. But that's no reason not to experiment with other high-mineral white Burgundies.