Canapes of Goat's Cheese with Two Figs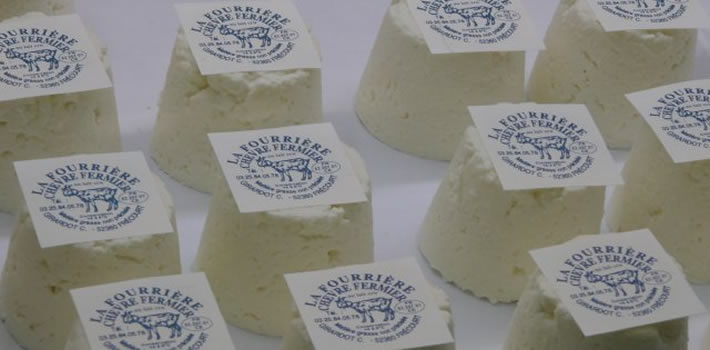 I like to use small, firm, but ripe green figs (as opposed to black figs) for this appetizer.Split the vanilla bean in half and scrape out the seeds with a knife.
Canapés of Goat's Cheese with Two Figs
Put the seeds in a small bowl and combine with the olive oil.
Mix the goat's cheese with the minced dried figs and chives and season to taste with salt and pepper. Stir in half the vanilla-flavored olive oil.
Slice the fresh figs in half lengthwise. Cut a very thin slice off of the side of each half so that the fig halves will sit flat on a serving plate.
Top each half with a teaspoon of goat's cheese, drizzle over the reserved vanilla-flavored oil, season with sea salt and garnish each piece with a sprig of chive. Serve chilled.
Yields: 20 Pieces
Ingredients
½ of a vanilla bean
4 tablespoons extra virgin olive oil
¾ cup fresh creamy goat's cheese
4 dried figs minced
2 tablespoons minced fresh chives
Fine sea salt
Freshly ground black pepper
10 small fresh green figs